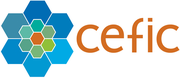 Employer
Cefic
Head Office
Brussels, Belgium
Contact
Sophie Liebersens
+32 2 436 9462
sle@cefic.be
http://www.cefic.org/

Working for Cefic

Cefic, the European Chemical Industry Council, is both the forum and voice of the European chemical industry. It aims to maintain and develop a prosperous chemical industry in Europe by promoting the best possible economic, social and environmental conditions to bring benefits to society.

The chemical industry is a € 500+ billion industry, providing over 1 million direct jobs and nearly 2.5 million indirect jobs in Europe. The chemical industry is the "Industry of Things". The industry's products are essential to 95% of everything manufactured: hygiene, health, mobility, construction, computers and electronics all rely on the chemical industry. The sector is also critical to meeting future needs, such as developing energy sources or managing scarce resources. The chemical industry is essential for achieving the UN Sustainable Development Goals.

Cefic is located in Brussels to represent the industry vis-à-vis EU institutions and involve member federations and companies in European advocacy. We employ more than 150 people.