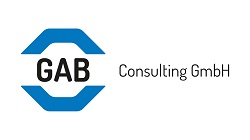 Employer
GAB Consulting GmbH
Head Office
Ottenbecker Damm 10, 21684 Stade, Germany
Contact
Gabi Nikodem
www.gabconsulting.de

Working for GAB Consulting GmbH

We are a leading consulting company offering comprehensive scientific services with offices in Stade (DE), Heidelberg (DE) and Valencia (ES). We assist our clients in the registration of agrochemicals, biopesticides, biocides, human medicines, feed additives, chemicals (REACh) and nanomaterials in Europe and overseas. Our aim is to meet our clients' needs expeditiously, reliably and professionally.