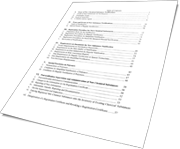 CW+AsiaHub offers the following English translations of Asian regulations and standards. All the translations are prepared by Chemical Watch and are free to AsiaHub subscribers (view subscription pricing here) and discounted for Chemical Watch subscribers.
If you are looking for a specific translation, please get in touch.
China translations
South Korea translations
Title
Price (free to AsiaHub subs)

MoEL Notice 2016-19: Standard for classification labelling of chemical substance and MSDS. CW English translation.  (AsiaHub subscribers click here)

Buy now ($795)
↳ CW subs: $597
Taiwan translations
Disclaimer: These translations have been commissioned by Chemical Watch in order to help our subscribers. However, we accept no liability for the content in this document and readers are reminded that they must refer to the official government version of the regulation in its original language (which will be provided alongside the translation).