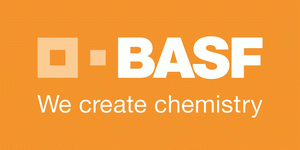 Employer

BASF SE

Job title
Manager Global Product Transfer And New Product Intro (m/f)
Location
Ludwigshafen/Germany
Sector
Chemistry
Reference
EN56928560_JB_1
Date posted
11-Sep-18
Apply by
03-Oct-18
Contact
https://basf.jobs/europe-bc/job/Ludwigshafen-Manager-Global-Product-Transfer-And-New-Product-Intro-%28mf%29-67059/489405901/?feedId=111101

Details

What you can expect

Within our business unit Global Product Transfer you will lead the process of product transfers and new product implementations including prioritizing and providing manufacturing and commercial terms as well as product launches across G-CCP global assets.

You will ensure highest utilization at lowest costs, optimization of variable plant resources and alignments with plant capabilities. Further you will ensure proper technologies are deployed for effective product transfers and new product introductions.
By aligning with R&D, Product Management as well as CCP Strategy team and operations you will identify and push strategic sourcing within the global regions Asia, Europe and America.
Being responsible for the contract manufacturing program you will identify tollers, qualifications, contracts, audits, support global tolling strategy development and lead its implementation.
As Interface towards the Global Supply Chain Management team you will identify synergies, sourcing risks and bundling opportunities for co-manufacturing portfolio and initiate measures and steer marke-or-buy decisions.

What we expect

After successfully completing your studies in chemistry you gained in minimum 5-8 years of working experience in project management with relation to the relevant industry field.
In addition to project management experience, you have also acquired knowledge in process technologies of solid materials, ideally catalysts.
Working experience in production would be helpful for this position.
You are a proficient user of MS Office applications.
Your distinctive communicative competence enables you to communicate with colleagues and customers in German and English.