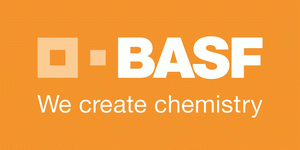 Employer

BASF SE

Job title
Manager Chemical Regulations (m/f)
Location
Ludwigshafen/Germany
Sector
Chemistry
Reference
EN57057835_ONLE_1
Date posted
23-Oct-18
Apply by
22-Dec-18
Contact
jobs@basf.com
https://on.basf.com/2EDTCfj

Details

What you can expect:

In our unit Responsible Care you are responsible for the development and implementation of regulatory strategies related to global chemicals legislations (e.g. EU-REACH, China-REACH or US Chemicals Safety Act) in close collaboration with marketing, production and other specialist units.

Your main task is to ensure on a global level that all required registrations related to diverse chemicals legislations are in place in the Operating Division Catalysts.
You represent BASF SE in EU-REACH consortia and international associations and maintain contact with relevant authorities.
You are in constant communication with colleagues in global business management, production, supply chain, sales and the Competence Center EHS.
Furthermore you work closely with the global master data team regarding the consistent use and maintenance of master data.

What we expect:

You have successfully completed your studies in chemistry (Diploma/M.Sc.) preferably including a PhD graduation.
Ideally, you have gained advanced knowledge in national and international chemicals legislation and have already gathered several years of work experience in the field of product safety.
Furthermore, you possess fluent language skills in English as well good skills in German and you work proficiently with the standard IT applications.
On a personal level, you impress with intercultural empathy, a strong ability to communicate and you prefer working in a team.
Your excellent presentation skills and your willingness to travel complement your profile.