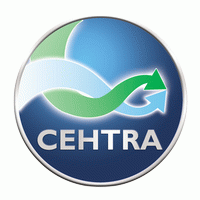 Employer

CEHTRA

Job title
Medical Device Regulatory Expert
Location
Paris, 92600 Asnières sur seine
Salary range
TBD
Sector
Regulatory
Reference
MD-Reg 92600
Date posted
26-Feb-19
Apply by
25-Mar-19
Contact
Caroline Druesne
recruitment@cehtra.com
https://www.cehtra.com/
Tel: +33 557 77 56 10
Details

As the Medical Device Regulatory Expert, you will be responsible for leading the medical device team and working with colleagues in Paris and other agencies to develop the medical device business. You will be expected to work to grow the business and to have a significant level of interaction with clients. As a CEHTRA senior executive, and depending on your skillset and experience, you will be expected to deliver scientific expertise, and in addition, to take a managerial role. You will report to the CEHTRA France Managing Director.

You will be able to advance your career by working with diverse people in a variety of circumstances and environments, in a dynamic, forward thinking company. You will be expected to share your skills and knowledge with others, while benefiting from those of your colleagues. There is a competitive remuneration, a trust-based management style package and excellent conditions of employment; especially if you are able to bring new clients and attract talent from outside.

Candidate profile

This is an opportunity for a person with a lot of experience in the medical device field, and with an extensive industry network, to join the team. Administrative and managerial experience is essential. As much of the technical work will be project related, you should have good teamwork skills but be able to work on your own initiative. You must be fluent in English and French, be an enthusiastic and positive team leader with an existing network and desire to be involved in business development.