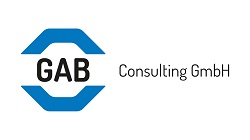 Employer

GAB Consulting GmbH

Job title
Regulatory Affairs Professional / Scientific Consultant Environmental Fate & Modelling (Full-time)
Location
Stade (DE), Heidelberg (DE) or Valencia (ES)
Sector
Environmental Fate
Date posted
18-Apr-19
Apply by
17-May-19
Contact
Gabi Nikodem
gabi.nikodem@gabconsulting.de
http://www.gabconsulting.de/home.html
Tel: 0049-(0)4141-80010-132
Details

Your tasks

As a part of a project team you will:

Prepare dossiers for the authorisation of agrochemicals, biocides and other chemicals within the European Union, according to current regulations, with particular focus on aspects of environmental fate and behaviour
Evaluate data on environmental fate and behaviour of active substances and related products and assess their environmental risks according to EU and national requirements
Perform exposure assessments for relevant environmental compartments using computer modelling under consideration of advanced approaches when required
Organise and monitor environmental fate GLP studies which are performed by contract research institutes
Analyse and summarise project-related data and manage these data in GAB data bases
Participate in international conferences and workshops


Desired skills and qualifications

Degree (M.Sc., Ph.D. or Dr.rer.nat.) in earth, environmental or life sciences, chemistry, biology or related disciplines, e.g. crop production / agricultural sciences
Experience in computer modelling (preferably in environmental sciences) and/or in planning and conducting environmental fate studies
Experience in regulatory affairs would be advantageous
Excellent communication skills, fluency in English and one additional European language - German or Spanish would be beneficial
Eager to learn and establish a good working relationship with colleagues, clients and regulatory authorities
Careful, reliable and swift working style
Sound scientific understanding and able to handle complex issues
Self-motivated, flexible, open and well organised personality, able to work under pressure

We offer

Opportunity to work within a friendly and supportive environment of highly motivated professionals
Teaching program and training on the job
Working environment where excellence is recognised and encouraged
Interdisciplinary and international multi-lingual company
Competitive salary


Please send your application including your CV until 23rd May 2019 only by email to gabi.nikodem@gabconsulting.de For further information, please contact Gabi Nikodem (+49 4141 80010 132).