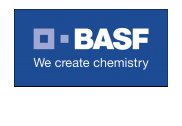 Employer

BASF SE

Job title
Global Technical Marketing Manager (m/f/d) Nickel Catalysts
Location
Ludwigshafen
Salary range
Competitive
Sector
Chemicals
Date posted
14-May-19
Apply by
13-Jun-19
Contact
https://basfse.redirect.your-jobresponse.com/global_technical_marketing_manager_m_f_d_nickel_catalysts_ludwigshafen/248263/V1355/anwenden
Tel: 00 800 33 0000 33
Details

Job Field: Marketing
Location: Ludwigshafen, DE
Company: BASF SE
Job Type: Permanent
Job ID: EN57261246_ONLE_2

We are the world's leading chemical company because we offer intelligent solutions for our customers and for a sustainable future. We connect and develop people with diverse talents all over the world. For you, this means a variety of ways to advance. Not only your performance but also your personality matter to us, without regard to gender, age, origin, sexual orientation, disability or belief. At BASF, careers develop from opportunities.

Ludwigshafen is the world's largest integrated chemical complex and home to BASF Group headquarters. Located in the heart of Europe's Rhine-Neckar metropolitan region, you will find this to be an attractive place for both work and leisure time. 

Learn more about BASF SE at http://on.basf.com/Headquarters

What you can expect 
As Global Technical Marketing Manager (m/f/d) in our unit Chemical Catalysts you will foster profitable growth through market understanding, sound commercial marketing decisions and technical knowledge management.

You develop the market segment strategy and steer its implementation through clearly defined KPIs.
While identifying strategic markets and potential growth opportunities, you develop business cases for innovation and investment projects.
You manage the product life cycle and define value based target prices in alignment with strategy and sales feedback.
In addition, you define design directives and provide technical and warranty proposals to customers.
You provide requirements for product specifications and drive the optimization of the portfolio.

What we expect

You hold a PhD or a Masters in science, ideally in chemistry or chemical engineering.
You gathered 5-7 years of experience in chemical catalysts' markets as well as in project management.
With a strong knowledge of commercial or product marketing, you have a deep technical understanding of chemical catalysts, combined with analytical skills.
Besides you stand out due to good communicaton skills and reach your fullest potential when working with a team.

We offer

Responsibility from day one in a challenging work environment and "on-the-job" training as part of a committed team.
Support of all employees by using different measures to ensure the balance of professional and private life.
Competitive compensation including attractive benefits as well as excellent career opportunities in an international company.

Interested?
please apply by using the application form.

Click here for the application form!

Join the best team with more than 110,000 other minds to connect with globally. Explore your BASF career options at on.basf.com/mycareer.