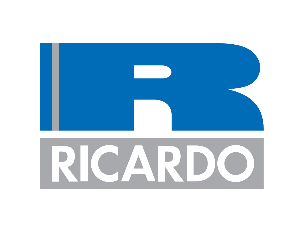 Employer

Ricardo Energy & Environment

Job title
Regulatory Ecotoxicologist
Location
Oxfordshire Manchester Home Working
Date posted
07-Aug-19
Apply by
06-Oct-19
Contact
Zoe Pinhey
Zoe.pinhey@ricardo.com
https://careers.ricardo.com/

Details

NCEC is seeking to significantly expand its regulatory consultancy offerings, continuing to capitalise on excellent growth we have had in several areas and taking advantage of new market opportunities. We are looking for a regulatory ecotoxicologist to support delivery on a number of projects and to help drive future growth in this area. The role will be tailored to the skills and experience of the successful candidate alongside our existing team. You must have proven expertise in the environmental risk assessment of chemicals, be familiar with chemical regulations such as REACH and GHS, be an expert communicator and customer project/relationship manager and will ideally have other niche technical skills e.g. endocrine disruptors, nanomaterials, WFD, biocides, PPPs etc.

Key accountabilities:

The regulatory ecotoxicologist will be responsible for:

Undertaking a range of client work bringing their own specialisms as well as contributing to delivery and sales across a number of the areas described above  
Help us open up new consultancy offerings to existing or new potential customers e.g. biocides, agrochemical registrations etc
Providing extensive technical knowledge in some or all of the following; ecotoxicology, environmental fate, phys-chem, exposure and multimedia fate models, QSARs, statistical methods, chemical analysis, scientific writing.
Managing one's own workload in relation to technical projects and client work as agreed with Product Managers (ensuring the quality, accuracy and timeliness of deliverables)
Supporting the personal development of other members of the team across these technical areas
Liaising with marketing and sales staff to ensure effective promotion of NCEC's capabilities in support of sales activities to grow these areas
Identifying and helping to take forward opportunities that are uncovered through the technical work e.g. through technical conversations around environmental risk assessment uncovering where the customer may require additional support in REACH, Poison Centres and Emergency Response or training opportunities and working with the Business Area Manager and/or sales team to close these

Key competencies and experience:

Have a strong background in the environmental risk assessment of chemicals in a regulatory context; placing, reviewing and interpreting regulatory ecotoxicology and environmental fate tests, use of alternative methods (QSARs, read-across, in vitro) to address data gaps and minimise animal use, exposure assessment and risk characterisation, PBT assessment.
Educated to Master's degree level or higher in environmental toxicology, chemistry, biology or a related discipline
A proven track record of scientific excellence in the field, including publishing and presenting research, either independently or in collaboration with other partners or institutes.
Experience working within industry consortia and/or trade associations an advantage.
Knowledge of global chemical regulations REACH, GHS/CLP, safety data sheets. Other regulatory knowledge e.g. dangerous goods, BPR, PPP desirable but not a necessity.
Keep up to date with market trends and developments (e.g. sustainability) and provide technical support to colleagues in the development of new service offerings and creation of technical papers
Contribute ideas to the development of business strategy with respect to regulatory consultancy
An independent self-starter able to manage one's own workload but also work collaboratively and effectively within a team
Be an excellent communicator and used to presenting your ideas and project outputs to customers and ideally at regulatory conferences, at events or through webinars, blogs etc
Bring your own network of contacts from customers and stakeholder organisations
Have the ability to manage and influence people effectively and/ or delegate work to others

This is an exciting opportunity for someone to make their mark in a growing team. We will be recruiting for a number of additional roles over the next few years and so you're joining at a key time to help us grow our consultancy services. NCEC provides a fast-paced and challenging environment offering you the opportunity to make your mark. You will join a professional and enthusiastic team tasked with achieving significant organisational growth over the coming years.  You will have support from the wider business for your career to develop. 

Ricardo Energy & Environment strives to be an equal opportunities employer.